Brake Pad Replacement Service in Johnson City, TN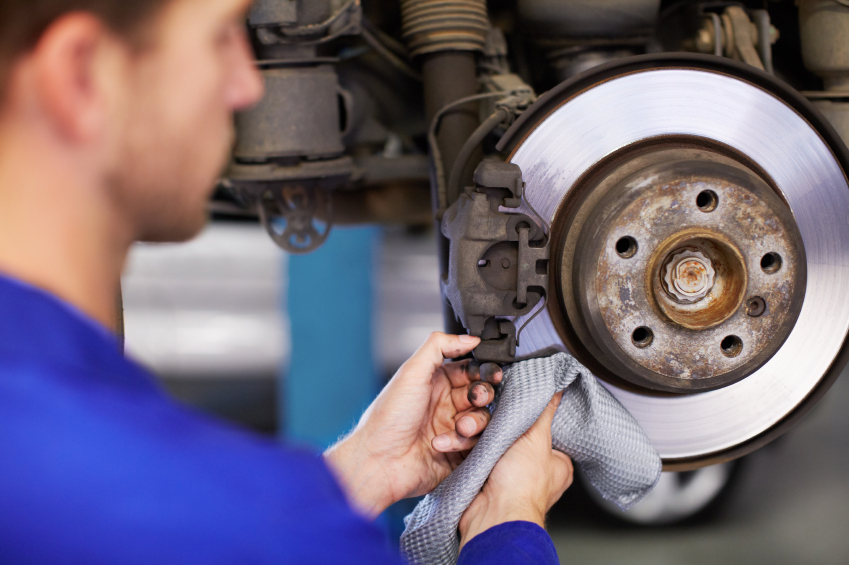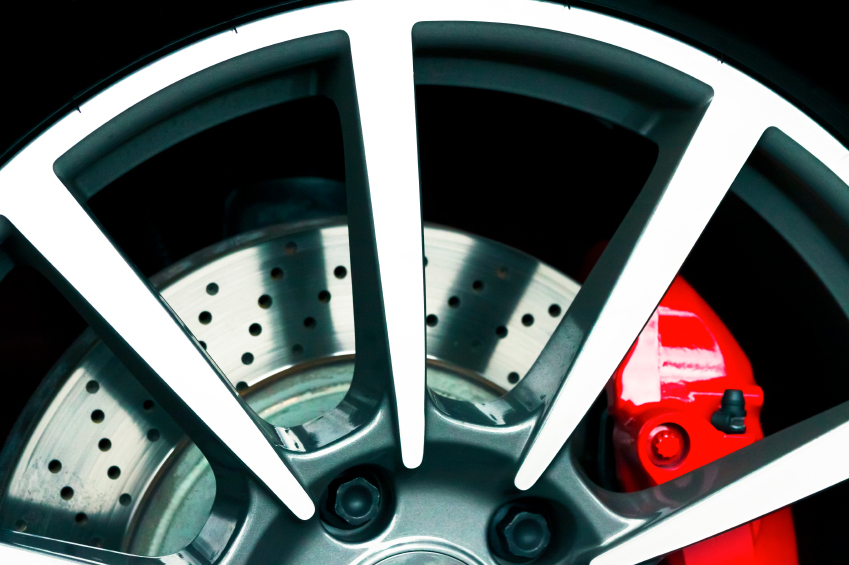 It's fairly intuitive to say that your brake pads are one of the most important components in your vehicle. You obviously need your powertrain to send you roaring along the highway, but without properly working brakes, your drives would come to very unpleasant stops. It's for this reason that we encourage you to join our Service Department at Bill Gatton Mazda for a brake pad replacement. We'll be happy to help you.
Why Replace Brake Pads?
Obviously you need brake pads in the first place, but why do they need to be replaced? The answer lies in the way you actually come to a stop whenever you depress your brake pedal. Doing so clamps your calipers around the wheel, applying pressure to slow your momentum and bring you to a halt. You can imagine just how much friction is generated during this moment. If there wasn't a barrier between these two metal components, both would quickly wear down and break. That's why a pad is necessary to prevent damage and safely stop you. Over time, however, this will wear down until it's no longer effective.
Signs of Worn Brake Pads
When your pads are no longer working as effectively as they used to, you'll almost certainly recognize it. First and foremost, you'll notice how much harder it feels to come to a complete stop. Your pedal might feel looser, and you might have to push it down lower, harder, and longer than it seemed like you used to. In addition to this, if your pad has worn out enough, you might hear a screeching or squealing noise while slowing. This could mean that metal is making contact with metal, and is a definite sign that it's time to make an appointment with us.
Service
When you join us at Bill Gatton Mazda, service will be friendly and quick! We'll direct your vehicle to our service depot while you'll be free to take a seat in our comfortable lounge area. While you're relaxing, we'll elevate your vehicle and get to work replacing your brake pads. Since we already have your model with us, we'll inspect other important hotspots such as your tire wear, your oil, and your vehicle's fluid levels. If all seems in order, it should be less than an hour before you're back in your vehicle. Should we spot anything that looks like it could use work, we'll let you know and see how you'd like to proceed.
Have we properly convinced you to join us at Bill Gatton Mazda for brake pad replacement service in Johnson City, TN? If so, our staff can't wait to meet you.
Service Hours
833-211-1276
| | |
| --- | --- |
| Monday | 7:30 am - 6:00 pm |
| Tuesday | 7:30 am - 6:00 pm |
| Wednesday | 7:30 am - 6:00 pm |
| Thursday | 7:30 am - 6:00 pm |
| Friday | 7:30 am - 6:00 pm |
| Saturday | Closed |
| Sunday | Closed |
Testimonials
GOOGLE
6-21-2020
Daniel Smith is amazing
CARS
5-29-2020
GOOGLE
5-25-2020
GOOGLE
5-23-2020
GOOGLE
5-23-2020
GOOGLE
5-13-2020
GOOGLE
5-7-2020
GOOGLE
5-7-2020
GOOGLE
5-7-2020
GOOGLE
3-19-2020
GOOGLE
2-10-2020
Great service bought a Jeep Liberty off loyd did u
CARS
1-6-2020
Amazing
CARS
12-21-2019
"Just traded in my car... "
DEALERRATER
10-7-2019
looking for a good dodge truck
CARS
6-17-2019
GOOGLE
4-10-2019
GOOGLE
3-10-2019
GOOGLE
3-10-2019
GOOGLE
3-10-2019
YAHOO
12-18-2018
YELP
12-18-2018
FACEBOOK
10-30-2018
YELP
7-14-2018
FACEBOOK
6-27-2018
FACEBOOK
6-15-2018
YELP
6-14-2018
FACEBOOK
6-9-2018
FACEBOOK
6-7-2018
Read More