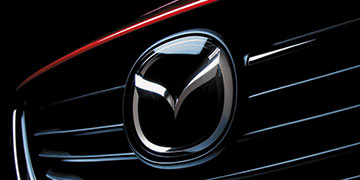 Every 4th Oil Change is FREE!!
Here are Bill Gatton Mazda we value our clients and strive to offer the best customer experience possible.
We service all makes and models so if you don't have a Mazda no worries you can still recieve every 4th oil change for free.
We dont stop there! Check out these other great services we offer to our clients.
Complimentary Shuttle Service
We offer a complimentary Shuttle for our Service Customers, wether you need to drop your car off or you just do not want to sit at the dealership and wait. Let us know and we can take you to work and come back to get you, or we can just take you to the mall while you wait.
Free Hand Wash and Vac
We give a complimentary Hand Wash and vac with Every Service. Not getting a Service done, schedule a complete detail instead. Contact our service department at 423-282-2493 for details.
Loaner Vehicles
We have loaner vehicles availabe to our clients. Ask for one next time you schedule an appointment!
5% Rewards Card
Tires
Routine service is the only way to make sure your tires are properly maintained. When you keep your tires aligned, balanced, rotated and correctly inflated you ultimately:
• Protect yourself and your passengers.

• Improve handling, traction, and stopping.

• Get better gas mileage.

• Lengthen the life of your tires.

• Reduce the risk of a blowout.
Batteries
As vehicles become increasingly sophisticated in electronic components, it's more important than ever to properly maintain your battery. For optimum upkeep, we'll regularly test and evaluate the condition of these electrical power points during every service visit. You'll receive a quick, accurate and comprehensive analysis of your vehicle's entire electric system. That means you can avoid potentially dangerous roadside incidents.
• Battery

• Starter

• Alternator
Filters
Clean filters are crucial to maximizing the performance and extending the life of your automobile. To ensure that your filters are maintained well, have your service advisor routinely inspect and change them as needed. With your regular diagnostic inspections, your service provider will make sure these filters are free of debris and in proper working order. There are four filters of concerns:
• Air Filter

• Oil Filter

• Fuel Filter

• Transmission Filter

• Reduce the risk of a blowout.
Fluids
Your vehicle requires the right level of assorted fluids to keep it running smoothly. Fluids help keep parts clean and lubricated. Plus, they play an integral part in powering the engine, cooling system, transmission and brakes. Stay smart about fluids to stay safe on the road. You can trust us to keep your vehicle safe and reliable. We provide premier services maintenance, oil changes, flushes and more at the best possible prices. We provide you true peace of mind in five simple ways:
• Our factory-trained technicians are specialists, not general mechanics.

• We use the most sophisticated, manufacturer-specific diagnostic equipment to accurately test your vehicle.

• We maintain detailed records of your vehicle history.

• We keep you informed to help protect your eligibility for warranty repair.

• We have a huge inventory of high quality, manufacturer-endorsed and certified parts, oils and fluids.